Quick-hit analysis of every trade made before Thursday's 3 p.m. ET deadline.
Blazers land Powell
Trail Blazers acquire: Norman Powell
Raptors acquire: Gary Trent Jr., Rodney Hood
Powell's having a tremendous scoring season and has been incredibly efficient the last two years. As Portland understands, you can never have too much shooting or enough shot creation.
Over the last two seasons, Powell has averaged 17.6 points on roughly 50-42-85 shooting in less than 30 minutes per game. He's a great off-ball threat who can punish teams that load up on Damian Lillard and CJ McCollum, either as a dead-eye shooter or a cutter. He can also create for himself and get to the rim. Powell can play the 2 or 3 in small lineups with Lillard, McCollum, and Robert Covington, and he can also carry Portland's offense off the bench.
The Blazers got better, but it's worth wondering whether they could've used Trent to acquire a player that addresses the team's more obvious needs. Portland remains a defensive tire fire, with only Sacramento posting a worse defensive rating through more than half the season. Though Powell has the length to guard multiple positions, he's an inattentive defender whose impact on that end of the court rarely matches his potential, and his decision-making leaves a lot to be desired.
Powell was a key contributor to Toronto's run of perennial contention, and he came up big for the Raptors on multiple occasions in the playoffs, including during the team's 2019 title run. But as a pending free agent, his scoring prowess will fetch him a bloated new contract that his overall effectiveness won't match, which is why the Raptors were wise to get something for him now.
Trent is six years younger but is already an elite shooter himself, canning 42.8% of his 5.6 3-point attempts per game over the last two seasons, and he has more defensive upside.
The drop-off from Powell isn't as stark as you might suspect, so the Raptors shouldn't regress much this season if they still want to compete, and they now have the chance to add an intriguing and improving young talent to their core of Pascal Siakam, Fred VanVleet, and OG Anunoby.
Trent's a restricted free agent, but his small cap hold means the Raptors can use their financial flexibility this summer while still retaining the 22-year-old on a long-term contract later in the offseason. Hood's contract (roughly $10.9 million) is non-guaranteed next season, so his role in this deal was likely just a matter of matching salaries. – Joseph Casciaro
Nuggets get their man in Gordon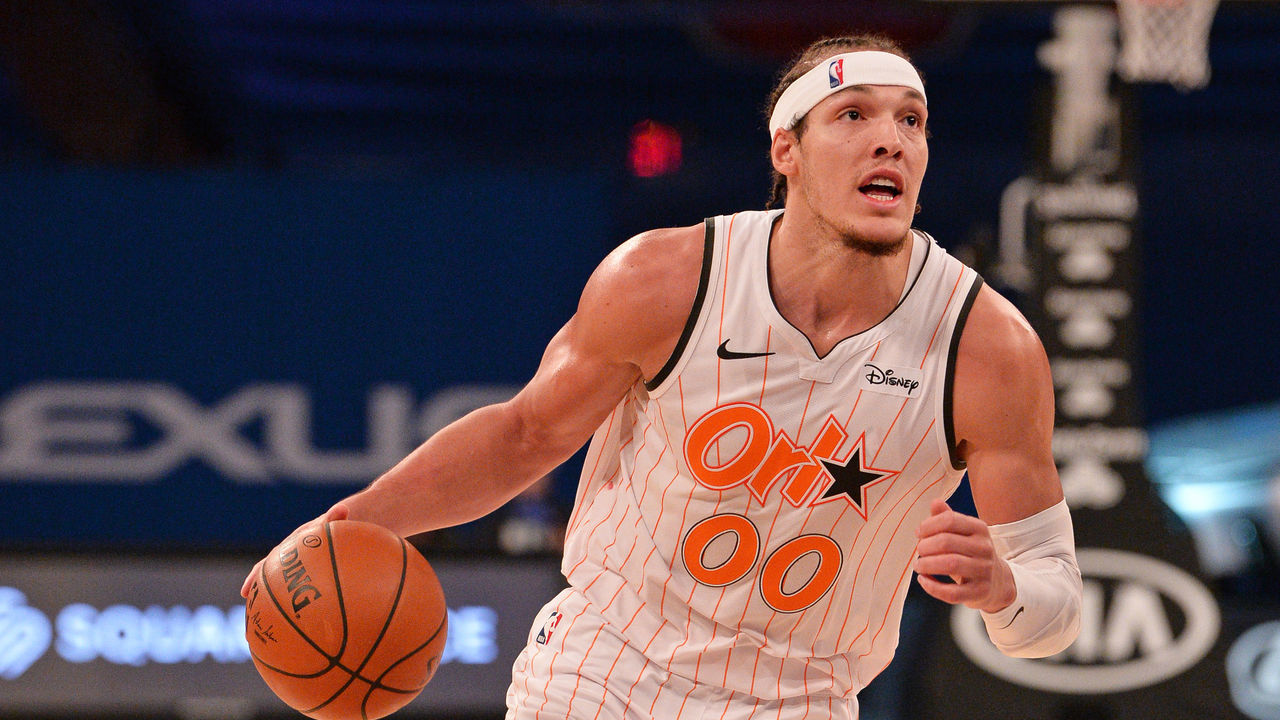 Nuggets acquire: Aaron Gordon
Magic acquire: Gary Harris, R.J. Hampton, protected 2025 1st-round pick
The Magic continue to strip their roster for parts, and this time it's Denver on the receiving end of the sell-off.
The Nuggets addressed the biggest need on their roster with arguably the best such player available. Gordon is the type of hybrid forward that Denver lost when Jerami Grant departed in free agency; a big wing who can capably guard 3s and 4s, and whose athleticism and cutting ability should make him a snug offensive fit next to Nikola Jokic. He and Michael Porter Jr. will be basically interchangeable at the forward spots, with Gordon taking the tougher defensive assignment.
Gordon does have a penchant for freelancing and stepping outside his capabilities at the offensive end, and he'll need to find a balance in order to be the version of himself that helps the Nuggets most. They have too many capable playmakers for him to be using possessions to explore his stagnant off-the-dribble game. If he's willing to focus on his off-ball craft, Gordon should find his way to plenty of profitable looks just by cutting from the weak side while Jokic and Jamal Murray engage defenses with their two-man game on the strong side. Gordon hasn't been much of a spot-up threat in the past, but this season, he's shooting a scorching 43.5% on catch-and-shoot threes. If that's even remotely sustainable, Denver is going to be an absolute nightmare to defend.
The acquisition cost isn't nothing; Harris was the most important piece of the Nuggets' point-of-attack defense, and they don't really have a way to replace what he gave them at that end. They're also effectively dealing two first-rounders, since Hampton got picked 24th overall a few months ago. But given the Nuggets' needs, and the fact that they're getting a high-upside 25-year-old who fits those needs perfectly and has a year left on his contract beyond this one, the trade was a no-brainer, especially given the protections they were able to add on the distant future first. – Joe Wolfond
Bulls add Brown
Bulls acquire: Troy Brown, Mo Wagner
Wizards acquire: Daniel Gafford, Chandler Hutchison
While this move will barely register a ripple in the shadow of Chicago acquiring Nikola Vucevic, the Bulls get the best player in this deal in Brown. The 21-year-old is struggling through a down year, but he's got good size, can defend multiple positions in the backcourt or frontcourt, and still has plenty of upside, so his $5.2-million cap hit next season shouldn't be a problem.
Wagner has yet to fully capitalize on his potential, but he was quietly solid for Washington. At worst, he gives Chicago a shooting big who can provide some insurance in the event the Bulls trade Lauri Markkanen.
A 2019 second-round pick, Gafford has shown some promise as a high-energy defensive big, though his offensive game is limited. Hutchison has spent his season dealing with COVID-19, a leg injury, and falling out of Chicago's rotation. For a Wizards team that should have an eye on the future, it's strange that they would move Brown for youngsters with less upside, though that may speak to how they view both Brown and Gafford. – Casciaro
Celtics land Fournier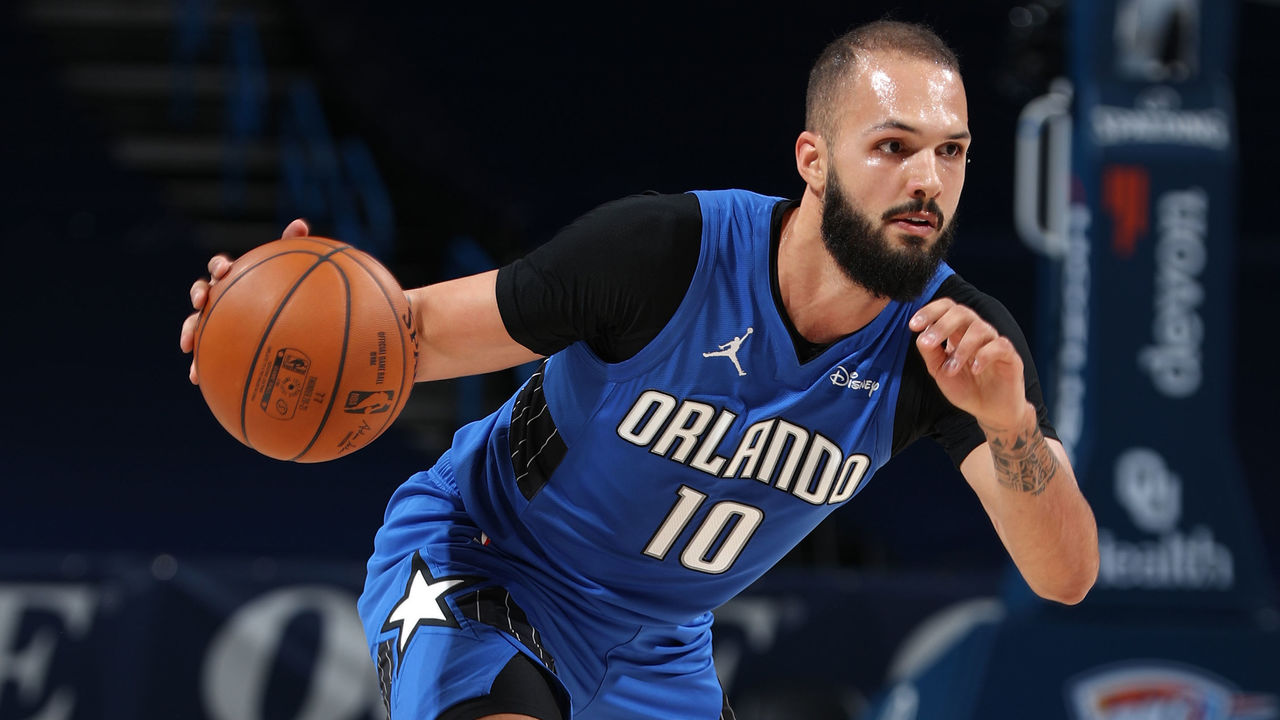 Celtics acquire: Evan Fournier
Magic acquire: Two 2nd-round picks
Orlando's fire sale continues and the Celtics add an impact scorer on the cheap, yet fans of both teams are likely disappointed in this deal.
Magic fans surely thought Fournier would command more than a couple second-rounders, while Celtics fans likely hoped Boston's historic trade exception would be used on a bigger name. That exception, however, allowed Orlando to move Fournier without taking on any unwanted money, while the Magic also now create a (roughly $17-million) trade exception of their own. In addition, a thin Celtics team adds a player who can move the needle without sacrificing any depth. Remember, the exception expires after a year, so there was no guarantee Boston could've acquired a better player while using it, especially without giving up any first-round picks.
Fournier is a real boost for Boston. He can't replicate everything the Celtics lost when Gordon Hayward left for Charlotte, but he does give them another scorer and shooter to add to their abundance of shot creation. As a quietly improved playmaker, Fournier also provides some insurance for Kemba Walker, who has yet to reclaim the full breadth of his powers in working his way back from knee issues.
A 28-year-old on an expiring contract, Fournier is quietly enjoying another career year, averaging a career-high 19.7 points and 3.7 assists on 60.4% true shooting and converting 38.8% of his 7.2 3-point attempts per game. Putting him on the court beside Jayson Tatum, Jaylen Brown, and Walker should improve Boston's 12th-ranked offense.
Fournier isn't going to solve any of the Celtics' defensive concerns or their lack of size inside, but acquiring him doesn't mean Boston is done addressing its needs ahead of the 3 p.m. deadline, and the team still has a portion of that aforementioned exception created when Hayward was signed and traded. – Casciaro
Bulls land Vooch in blockbuster with Magic
Bulls acquire: Nikola Vucevic, Al-Farouq Aminu
Magic acquire: Wendell Carter Jr., Otto Porter Jr., 2021 1st-round pick (top-four protected), 2023 1st-round pick (top-four protected)
The Bulls are taking a massive swing, and the Magic are finally blowing it up.
In Chicago, the big question is how good the team can be over the life of Vucevic's contract, which runs through the 2022-23 season. The 30-year-old center is a major injection of juice for the Bulls' 18th-ranked offense. He's a mauler on the block, as capable of dropping in feathery fadeaways as he is of backing his way to the basket or slinging darts out of double-teams. Only Joel Embiid gets more post touches per game.
The Bulls also run a ton of elbow action, and Vucevic will fit perfectly into the high-post facilitator role that's been occupied by Carter and Thaddeus Young this season. He's just as capable a passer as those two and a significantly more dangerous scorer. He's also a legitimate stretch 5 who's shooting 40.6% from deep on 6.5 attempts per game this season. Because of his ability to roll, pop, pass, and abuse mismatches on the back end of switches, the two-man game between him and Zach LaVine has a chance to be deadly.
The real issues will be on the defensive end. Vucevic is a decent positional defender and a strong rebounder, but he doesn't offer much as a rim-protector and struggles defending in space. Between him, LaVine, Coby White, and Lauri Markkanen, the Bulls are going to play a lot of minutes with multiple minus defenders on the floor. That seems likely to cap their ceiling over the next few years, though Markkanen may not be part of their long-term plans, and in the meantime, their offense should be electric enough to make the Bulls a solid playoff team.
Whether that's enough to justify trading arguably their best prospect along with a huge chunk of draft capital may depend on whether it incentivizes LaVine to re-up when he hits free agency after next season.
For the Magic, as much as it hurts to lose their franchise player, it was time for them to hit reset – and this is a fantastic haul. Carter still has loads of untapped upside, and he could form a fearsome defensive frontcourt alongside Jonathan Isaac. They're getting a pick that should land in the 15-20 range in this year's draft, and a 2023 pick that could turn out to be tremendously valuable if things go sideways in Chicago. Porter is likely to be rerouted to a third team or bought out. Orlando's rebuild is starting to take shape. – Wolfond
Nuggets bring McGee back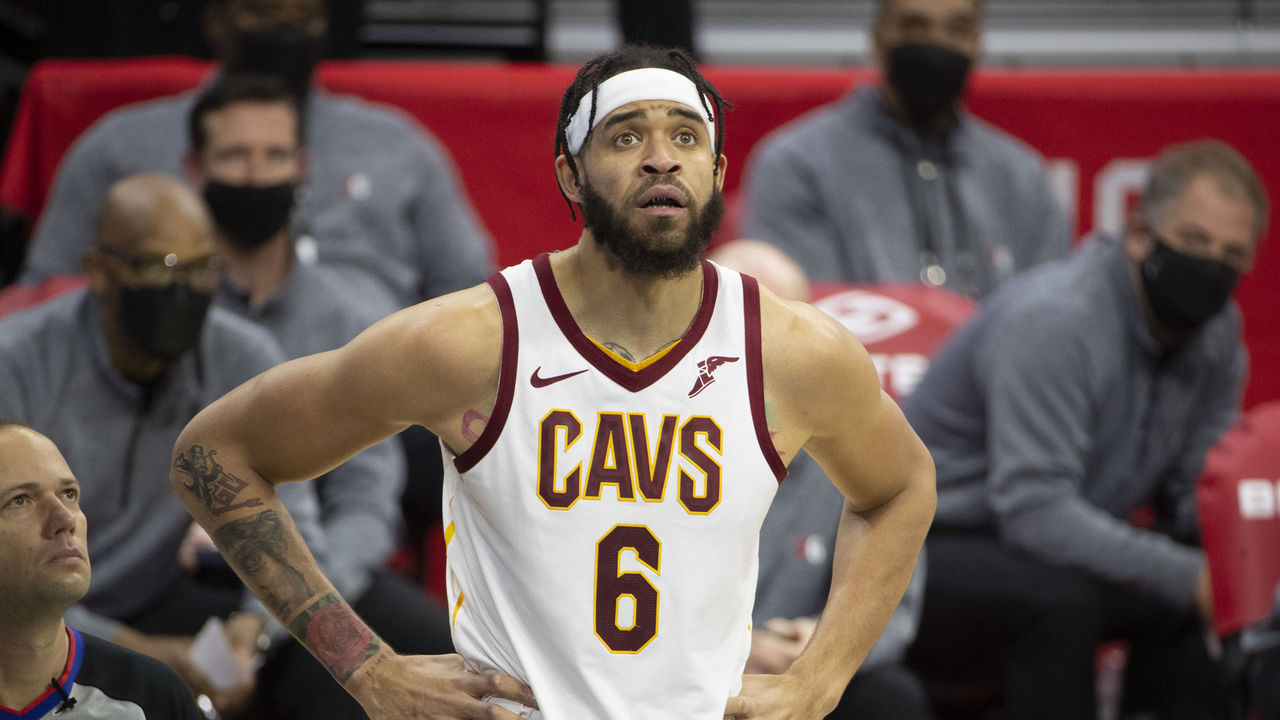 Nuggets acquire: JaVale McGee
Cavaliers acquire: Isaiah Hartenstein, 2023 2nd-round pick (top-46 protected), 2027 2nd-round pick (unprotected)
The Nuggets needed a rim-protector and backup center, and they plugged both holes with the addition of McGee, who spent four years in Denver earlier in his career.
The 33-year-old 13-year veteran isn't quite the same athletic force or interior finisher he once was, but McGee gives the Nuggets exactly what the team needs in a limited role behind Nikola Jokic. McGee averaged eight points, five rebounds, 1.2 blocks, and an assist on 52.1% shooting in just 15 minutes per game for Cleveland this season. He remains a solid rebounder and elite rim-protector: Out of 120 players who have defended at least 120 shots at the rim, McGee ranks first in defensive field-goal percentage (47.4).
Hartenstein has shown some promise in limited playing time in both Denver and Houston, and multiple draft picks might seem a bit steep for a veteran role player like McGee, but the Nuggets are on the cusp of true title contention and are led by a superstar having an MVP-caliber season. Filling a glaring need – even in a reserve role – is worth the price.
McGee obviously wasn't part of a rebuilding Cavs team's future plans, so this is also a good piece of business for Cleveland. – Casciaro
Kings, Pistons exchange PGs
Kings acquire: Delon Wright
Pistons acquire: Cory Joseph, 2021 2nd-round pick (via Lakers), 2024 2nd-round pick
This deal seems to suggest the Kings, one of the league's most interesting potential sellers, don't intend to weaken their team at the deadline. In shelling out a pair of second-rounders, they've meaningfully upgraded their backup point guard spot.
Wright is having an excellent season, posting nearly a 4-to-1 assist-to-turnover ratio and ripping two steals per 36 minutes. He's a better shooter, passer, at-rim finisher, and off-ball defender than Joseph, and his size gives him more positional versatility. That means we'll likely see him playing alongside De'Aaron Fox – and possibly even in three-guard lineups with Fox and Tyrese Halliburton – more often than Joseph did. Wright is probably best with the ball in his hands, but he's hit 41.4% of his catch-and-shoot threes this season, compared to 31.8% for Joseph.
Whether that upgrade will be enough to propel the Kings to a play-in spot is another matter. They're currently three games out of the 10-seed in the West, with the Pelicans and Warriors standing between them and a crack at their first playoff berth in 15 years. They also own the seventh-worst net rating in the NBA at minus-4.6, which doesn't exactly portend a big second-half surge.
But the acquisition cost was reasonable – that Lakers second-rounder will land in the 50s – and Wright can also help Sacramento next year, when he's on the books for a modest $8.5 million. Joseph's $12.6-million salary for next season was mostly non-guaranteed, and he was almost certain to be waived.
The potential complication actually involves Richaun Holmes, an impending free agent for whom the Kings don't have full Bird rights, meaning they either need cap space to re-sign him or can only offer a modest raise on his current $5-million salary. Adding Wright's guaranteed deal to the ledger makes that trickier, unless it's a prelude to another move.
There isn't much to analyze from the Pistons' side of things. They're building for the future, and a Kings draft pick, even a distant second-rounder, is never a bad asset to have. Because of Joseph's non-guarantee, this move will also help them shed payroll for next season. Hooray. – Wolfond